According to Food Network, our ribs are the best in America. The show "Top Five Restaurants" did a BBQ tour through America to different restaurants. This network considered our BBQ to be noteworthy and featured our ribs as being the best. Don't wait another second before you try them!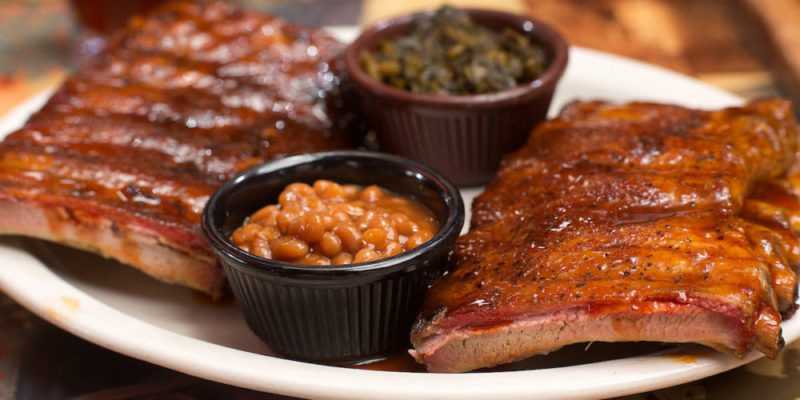 Because of the satisfaction of our guests, customers and friends, when they taste our delicious food and gourmet sauces and dry seasoning, we are no strangers to the Bobby Flay Show, the Barbecue Crawl, Bizarre Foods, Andrew Zimmerman or Delicious Destinations. We have been featured on all these shows. Take a look at some of the dishes they tasted.
Click on any image to load a higher resolution version in a lightbox. Click escape to exit the lightbox.
We have also been featured in numerous magazines, newspapers, books, journals, and periodicals because of our good food. So don't let another day pass without coming to the Bar-B-Q Shop.